Artist

: Jason deCaires Taylor  | 

Creative production:

 Marcela Terán, Greenpeace UK
Plasticide is a collaboration between underwater sculptor Jason deCaires Taylor and Greenpeace UK.
The sculpture was conceived by Jason deCaires Taylor specifically for a non-violent direct action that would launch Greenpeace's campaign calling on Coca-Cola to stop choking our oceans. I was the creative lead on this project, liaising with the artist and his company.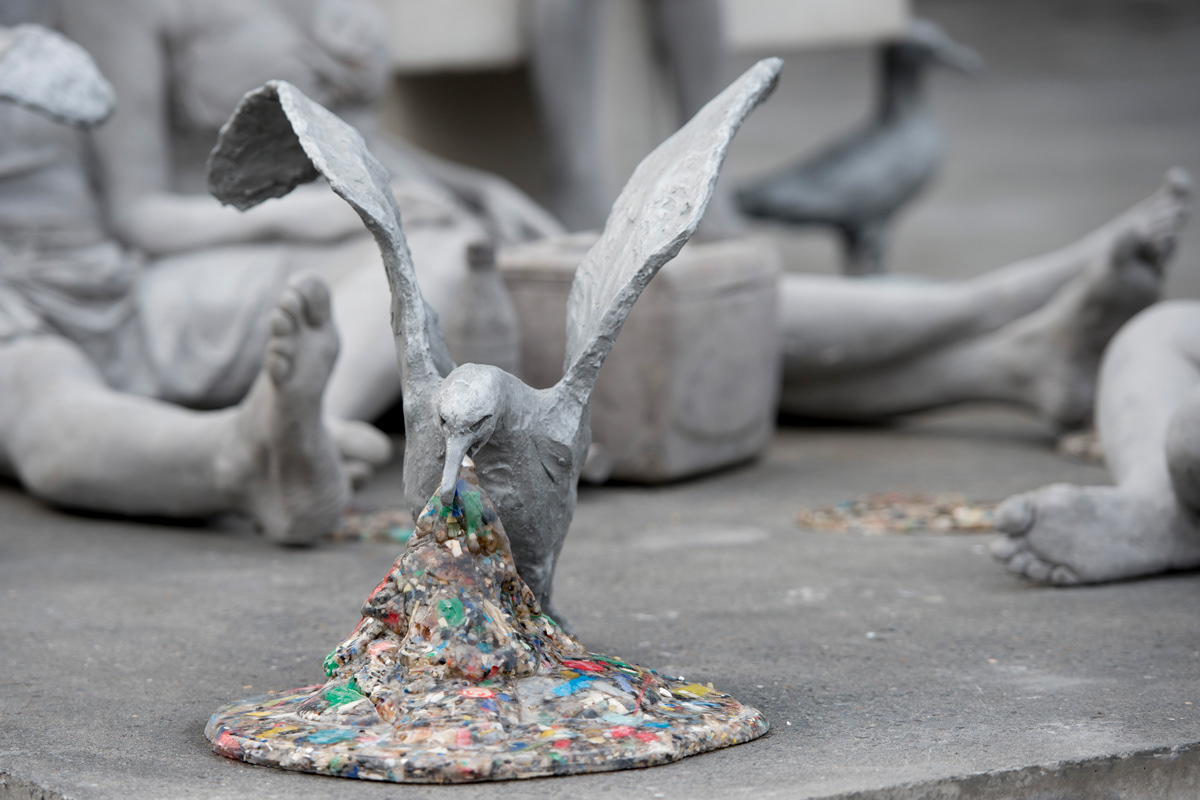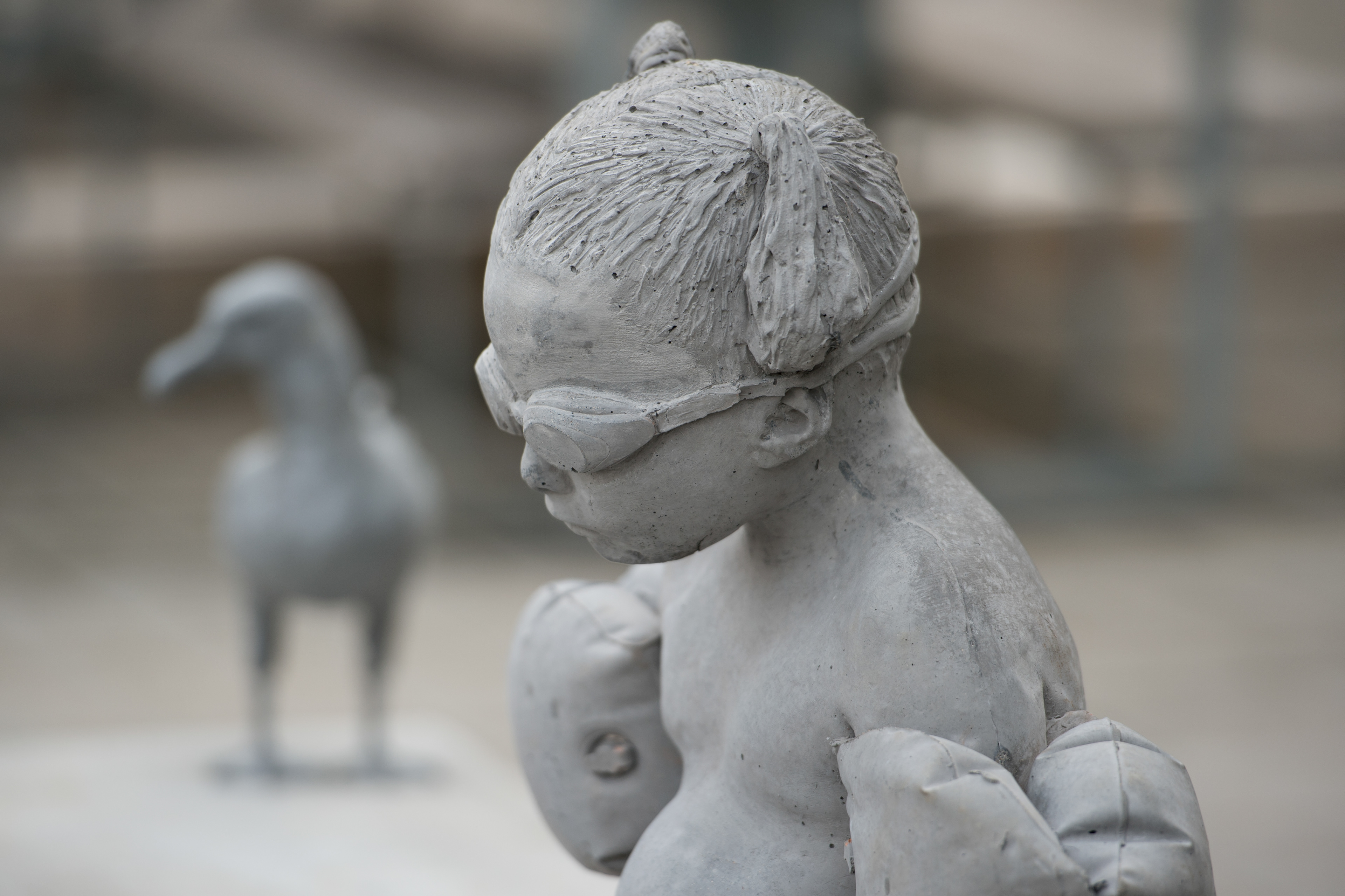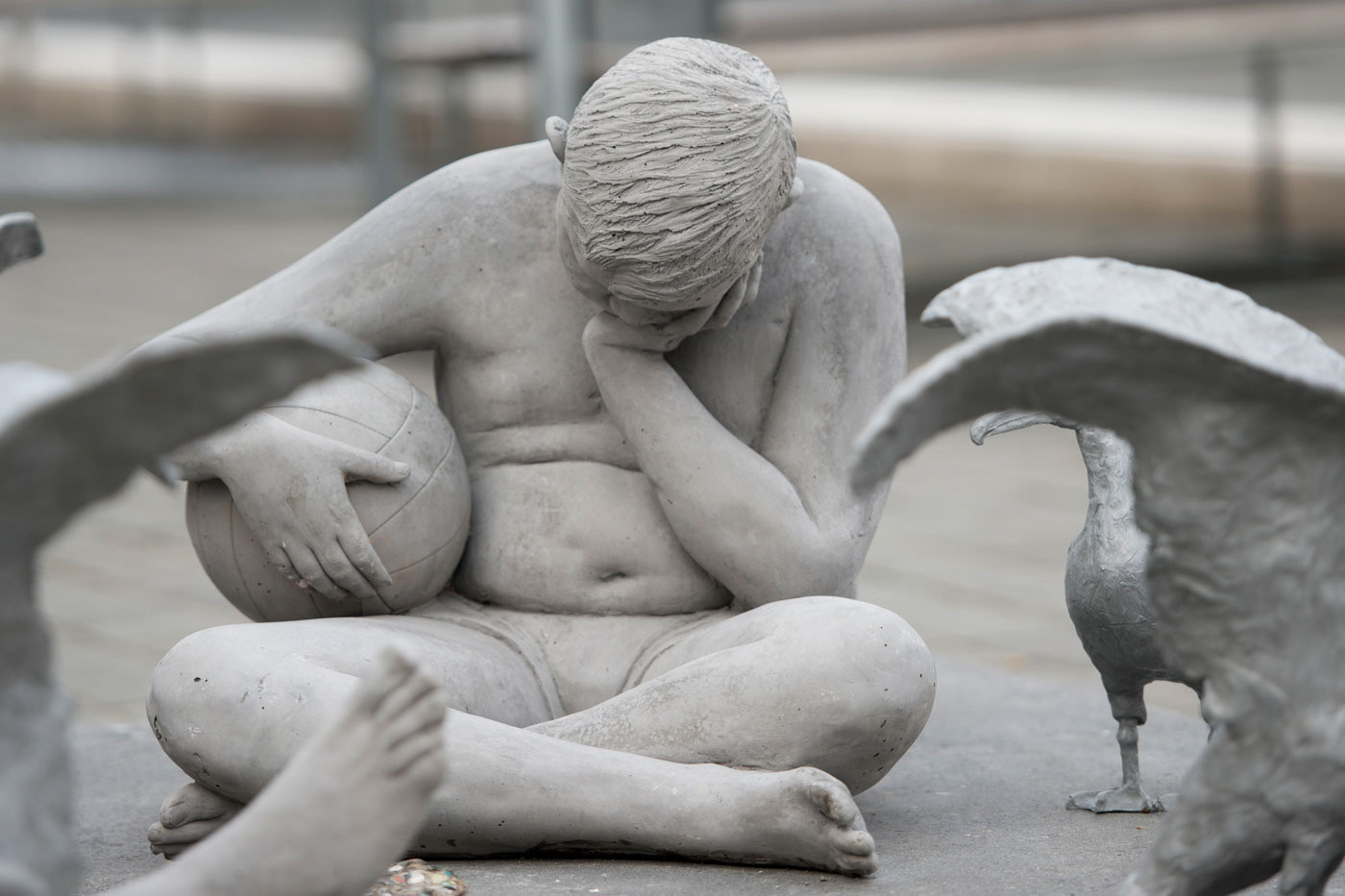 Reflecting the distinctive style and political nature of Jason's underwater installations, the sculpture weighs two and a half tonnes and features life-size human figures, including a cast of the artist's daughter. It also incorporates recovered ocean plastics.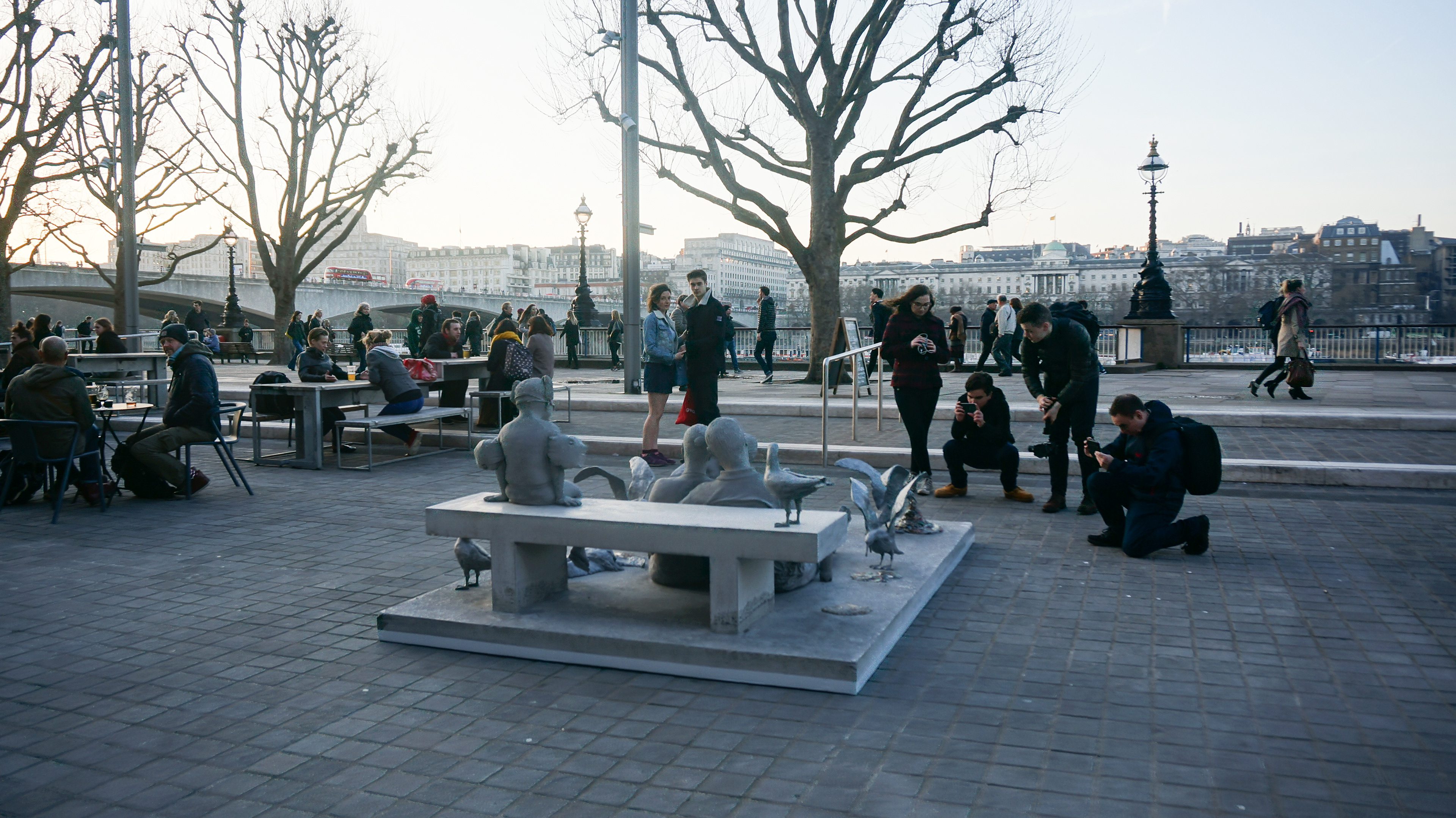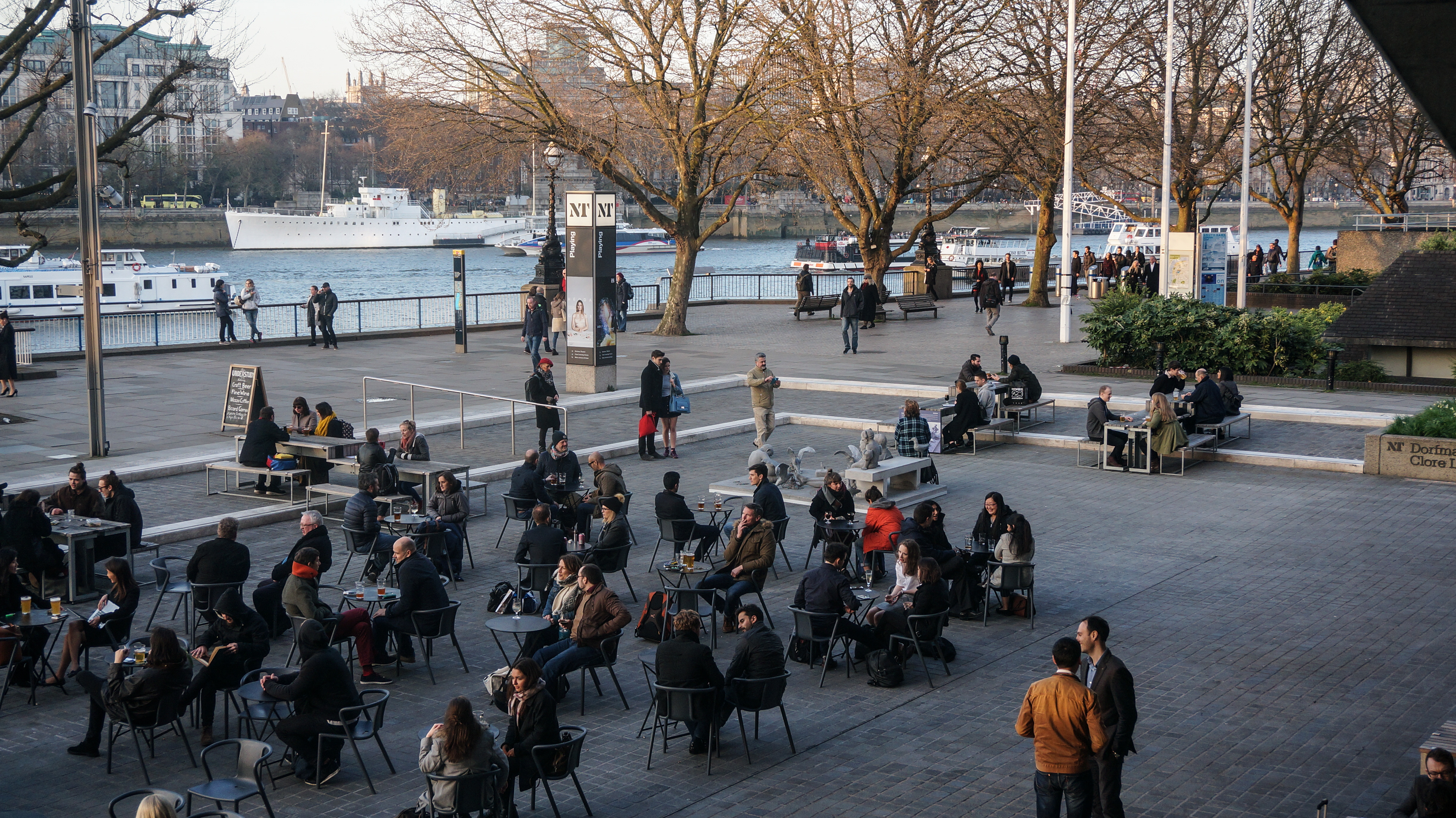 I managed the installation of the sculpture outside the National Theatre in London, facing the river Thames, where it was viewed and experienced by thousands.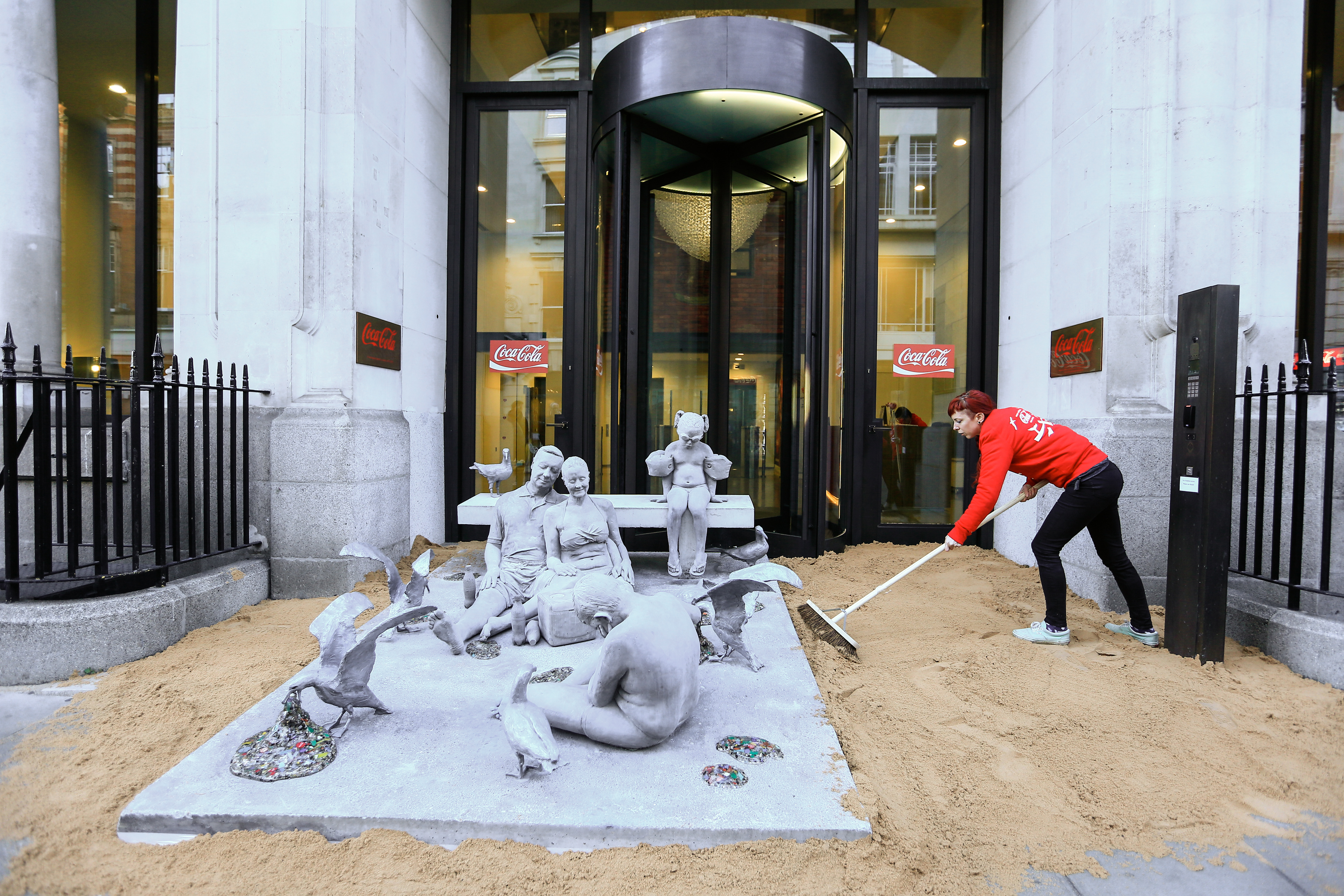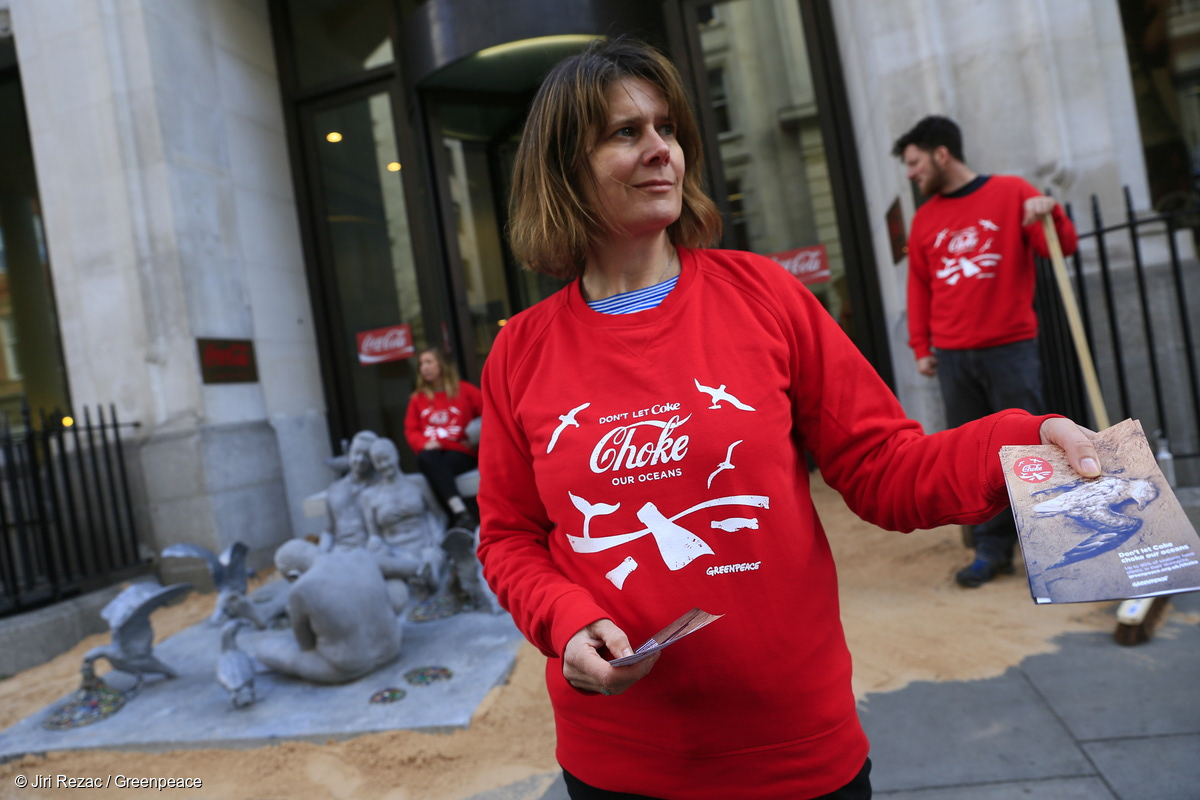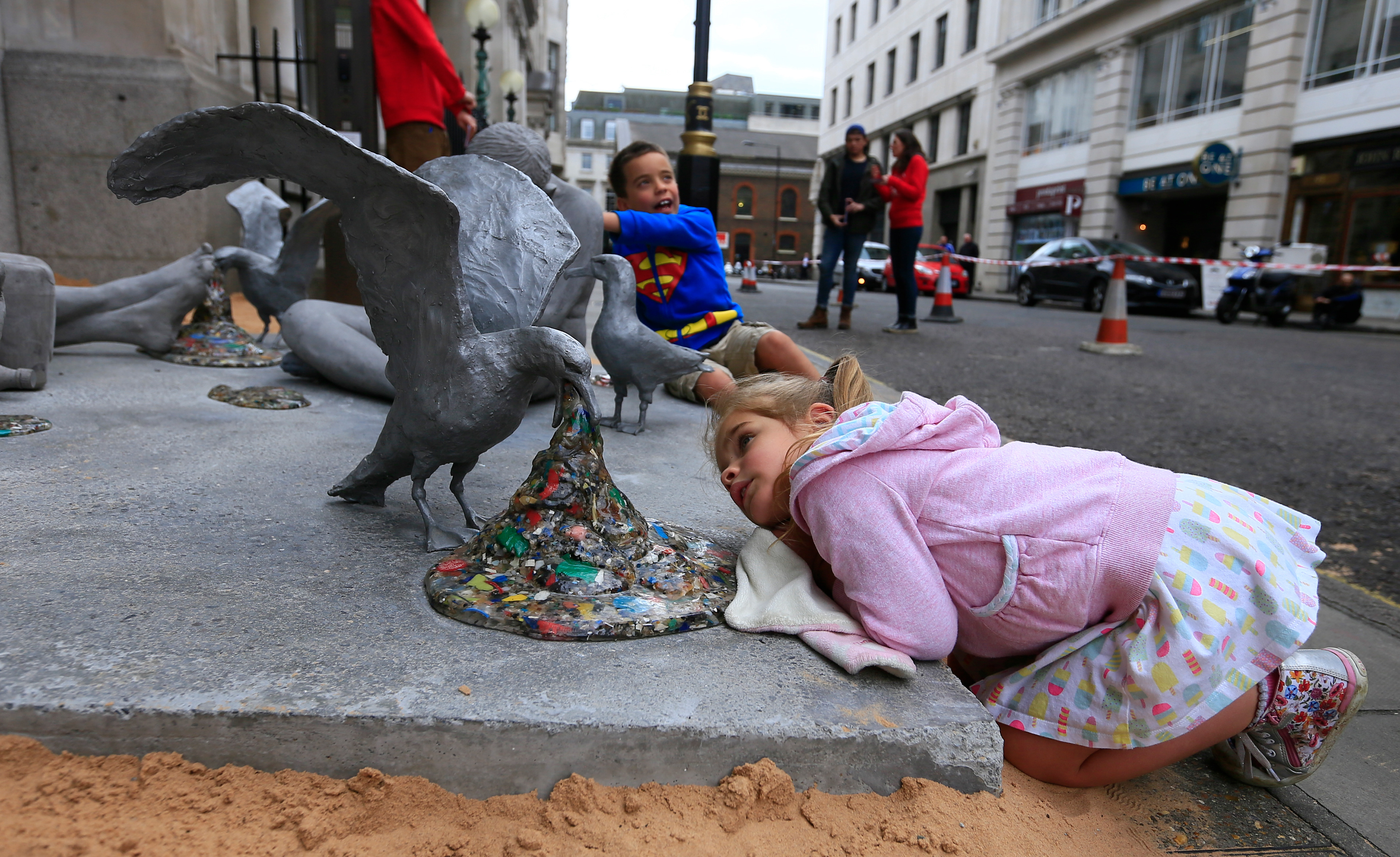 We then installed Plasticide on the front door of Coca-Cola's HQ in London, where it fulfilled its mission. Bridging the worlds of arts and activism, this sculpted blockade confronted Coca-Cola with their responsibility for their plastic footprint.

This action also served as the launch of a world-wide Greenpeace campaign that has led to Coca-Cola making some important commitments on plastics.